WANNME announces the launch of its new collections and financing platform at the 12th National Law Conference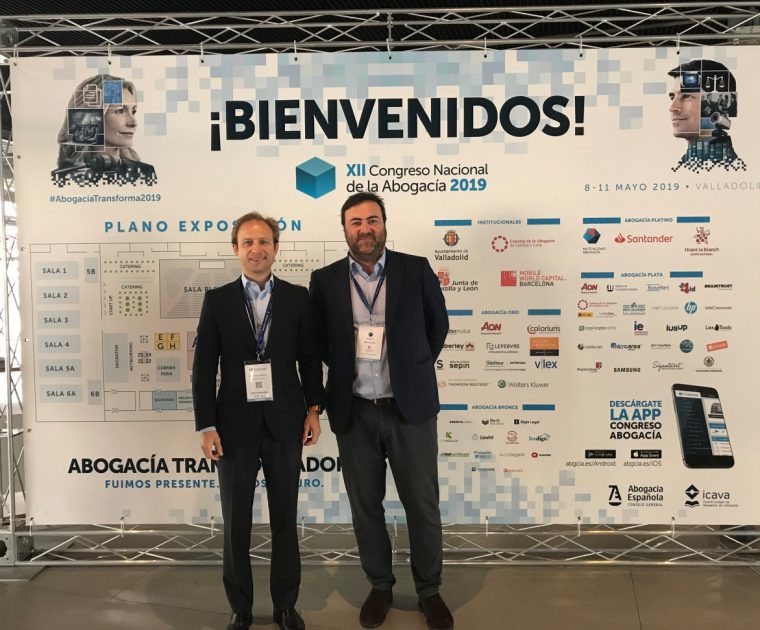 In the image, Jaime de Villa and José Luis Verdasco, CEO and CTO of WANNME, respectively.
The WANNME team participated in the
12th National Congress of the Legal Profession
, where we explained how WANNME's services address the main problems in the management of payments and financing in the sector. The launch of the platform has been warmly welcomes by the conference participants, who described it as a necessary and long-awaited tool in the sector.
Representatives from the General Council of Spanish Lawyers joined as at the event, promoting the dissemination of this new platform.
If you were unable to attend the event, here's how our platform will help you optimise payment processes in your office:
It allows immediate direct payment for any type of service that has been rendered. You only need to start the payment process through WANNME, and share it with the client via email, SMS or using a QR code. Upon receipt, the client can pay for it immediately with their credit card or request instant financing.
You can offer your client payment in instalments. You only have to create a new file, set up the payment plan and send it to the client, who must enter their national identity card (DNI) to securely access the proposal. If they agree to it, they can digitally sign it and authorise payments using their card and/or account.
You can invite your client from the WANNME platform to look for a financing option tailored to them to pay for your services. You only have to fill in their information and they'll receive a proposal with different financing options so they can choose the one they're most interested in.
You can manage related charges in a simple way. Invite a notary public or court representative to charge your client and forget about the matter. Thus, to pay for any of these services, this professional will create their own collection file with the client's preloaded information on our platform. A quick and simple process.
You can automate recoveries for invoices and also create payment requests for outstanding invoices. Create a new file in WANNME by configuring possible automatic collection actions. Your client will receive a different notification at each attempt and will be able to access the details or modify the payment plan.
Join WANNME, forget about complicated procedures and offer your client excellent service!
Request a demo and give us a try for free
Give it a try with the help of a Wannme consultant
Go ahead, discover Wannme with us. We'll show you the technology first-hand and we'll create a free demo account for you so you can see our advantages for yourself. Ask away, enable and disable features one by one with a consultant at hand to answer any questions you may have. Choose all kinds of collections, payment methods, processes and operations. Discover how to use them on physical or digital media in minutes. For invoices, websites, POS systems from mobile phones, to try recoveries, design your marketplace or to make anything you have even better. Go ahead. Give us a try at no cost. And if you like it, sign up right now with no strings attached.
Book your slot for the trial
Choose how much training time you want: you have up to 45 minutes
Invite your team and we'll see each other in the video call.