Do you blog me?
Find out what's on in collections
Sell more and remotely with PAY BY LINK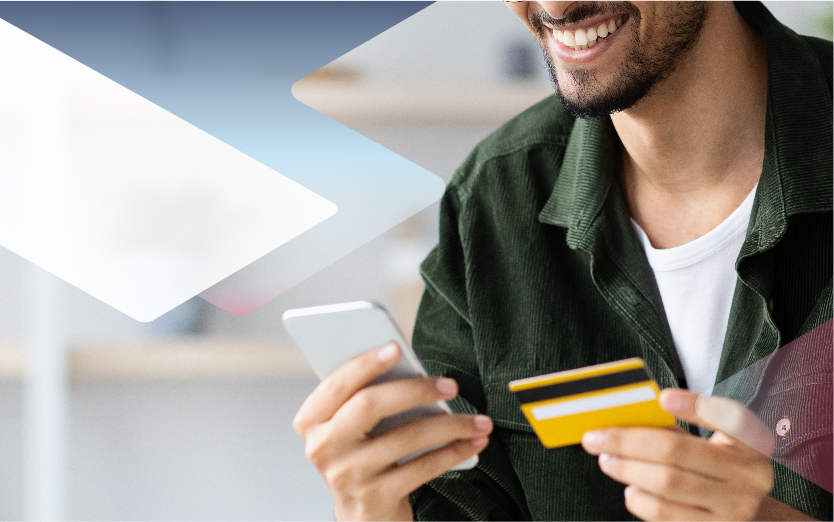 Every day, we're getting shorter and shorter on time. We have so many things to do and there are only 24 hours in a day. Transfers, depositing money in the bank, going to the ATM to withdraw money or going to the shop to pay have become tiresome tasks that are going the way of the dodo due to simpler solutions such as Bizum, payment using a QR code, mobile wallets and Pay By Link, the product we'll talk about in this blog.
But it's not just the lack of time that has increased the use of digital payment methods adapted to e-commerce. The pandemic has been a clear turning point for modern society. It brought new demands and needs to our customers who, just to name a few, are buying more online, don't go in to brick-and-mortar stores as often or have grown accustomed to the comfort of their own homes.
Pay by link or URL services have not only simplified the payment process, streamlining the process and thus improving the user experience, they've also made it possible for many businesses to stay afloat even when their customers couldn't visit them in person. What's more, it enabled the creation of new models and workflows that weren't viable before because it was impossible for professionals to get paid unless they were face to face with the customer.
What is pay by link?
As its name implies,pay by link is a payment method that consists in sending a URL via any digital messaging system (SMS, email, etc.) on different electronic devices, which will allow the user to pay the amount specified for a product/service anywhere and anytime. The ease with which the customer can make the payment is amazing, turning it into the perfect ally to send and receive payments easily.
What's more, you can rely on physical channels such as snail mail, as it can be completed with QR code payments. Discover all the advantages it can offer you aquí.
Why deploy it in your business?
'We needed a solution that would allow our students to pay for their tuition with no hassles and without making any unnecessary trips. We found Pay by Link by Wannme and discovered a solution that worked for us and our students on this platform. Digital, easy, secure and hassle-free.'
If you're not sure whether pay by link is right for you, ask yourself this question: what's the most expensive square metre in the world? The phone screen. You watch it all day and it serves as a platform for several communication channels: emails, WhatsApp, call, and among them, there's one that stands out – SMS.
98% of SMS messages are opened within three minutes of being sent, which increases the chances of having a customer pay you immediately if you send them a payment link through this channel.
This is the main benefit of using pay by link for your business, but it also has other features to consider:
Pay by link is perfect for all kinds of businesses, from SMEs and self-employed to large companies, as you can sell online without the need to have a website or e-commerce business. It will save you all the costs associated with the creation and maintenance of an online store.
Perfect for the post-pandemic age. By digitising payment, you can get paid anywhere, anytime.
You increase the chances of getting paid by facilitating payment with multiple payment methods.
You optimise the user experience by simplifying the buyer's payment process. Minimal work and effort for the customer. Much faster than a bank transfer. Furthermore, by digitising payment, you can securely store your customers' information for future payments, streamlining the process.
'With Pay by Link, we want to offer our customers a versatile, simple and yet incredibly powerful solution. By harnessing the power of connectivity today, we ensure that the payment arrives, payments are collected and physical barriers no longer exist for our customers.'
Do you want to start using a payment method that lets you sell remotely, digitally and in mere seconds? Visit our website and leave the matter of collections in our hands:https://www.wannme.com/
If you have any questions, you can test our payment on demand platform in real time free of charge with a Wannme consultant.
Sign up here for our webinar where we'll explain all of this in great detail and how we can help you with recurring payments.
Do you want me?
Follow us onLinkedIn
Request a demo and give us a try for free
Give it a try with the help of a Wannme consultant
Go ahead, discover Wannme with us. We'll show you the technology first-hand and we'll create a free demo account for you so you can see our advantages for yourself. Ask away, enable and disable features one by one with a consultant at hand to answer any questions you may have. Choose all kinds of collections, payment methods, processes and operations. Discover how to use them on physical or digital media in minutes. For invoices, websites, POS systems from mobile phones, to try recoveries, design your marketplace or to make anything you have even better. Go ahead. Give us a try at no cost. And if you like it, sign up right now with no strings attached.
Book your slot for the trial
Choose how much training time you want: you have up to 45 minutes
Invite your team and we'll see each other in the video call.