Do you blog me?
Find out what's on in collections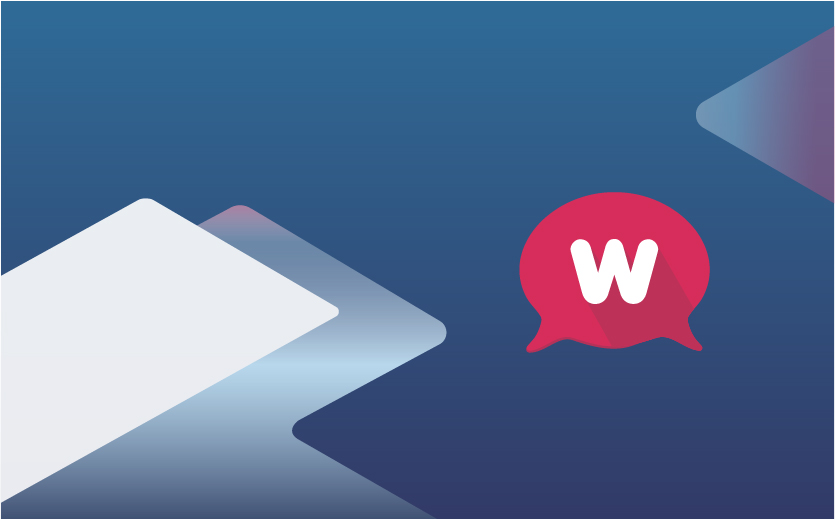 COVID-19 and a society that needs increasingly secure, efficient, digital and faster processes have led to the emergence of a new era of payment platforms.
Companies need "much more than just a POS system". They need a payment platform that brings together "everything needed" to adapt to the new post-pandemic era, not only to digitise payments but also to make the most of this digitisation. Digitising payments means opening the doors to endless possibilities to adapt to multiple use cases and customers.
A payment platform that adapts to both online and offline payments. To one-time payments and payments in several instalments. A universal platform that represents all customers with different payment methods. That makes it possible to attach a quote or agreement for the customer to accept or sign (digitally, of course). And that can even automate debt recovery actions if an instalment has not been paid.
In other words, a platform that democratically enables digitalisation for all merchants, regardless of their size and use case, with a low integration effort and with the modules you want.
WANNME was created amidst this transformation and revolution in the payment habits and methods as a solution for merchants to adapt to these new payment habits in record time. It merges and combines all the technologies necessary for collections together with its own features – all through a single API, through a single provider.
'Thanks to our unique API, which integrates and combines different technology and financial providers, merchants can avail of a wide variety of payment methods and types. Our goal is to complete any payment process, enabling features according to the needs of the merchant and the end customer. The habits and needs of customers have undergone a radical change in recent times and a comprehensive, scalable and flexible payment platform is needed to adapt to each specific use case. What's more, we customise not only the payment journey but also the brand image of each company with our customised checkout page.
Until now, you had to integrate with several providers, investing considerable time and money, which was out of the reach of most companies. Now, with WANNME, you can do it with a single API effortlessly and paying only for what you actually use.'
What is Wannme?
We're a collections platform that integrates and combines proprietary features with the providers that are necessary to collect payments (banks, communication providers, multiple payment methods, custodian accounts, etc.) in order to complete any use case or payment process no matter when these methods are used or the nature of these providers. Thanks to this, you can optimise your business, regardless of whether you're self-employed, an SME, a multinational or if your business has a brick-and-mortar store or only an e-commerce store.
Choose one or several collection or recovery options in a single API (application programming interface) and integrate and combine them as you wish. Tailor them to your needs with the utmost flexibility.
In short, we relieve you of everything that has to do with payments and keep you informed of the status of each of the different collections in real time so you can take action at the right time.
'At Tramicar, we use Wannme's solution as our only payment platform. It gives us the possibility of adding new payment methods with just one click and it's so easy to set financing and instalment payment options for the end customer's transactions.'
What makes us stand out
Multiple payment options for customers, thousands of sectors and types of companies with four main solutions: Payments >> Recoveries >> Recurring payments >> Marketplace
Absolute adaptability. Set up your own payment platform as you like it, delete, add, change and customise it with your brand image (logo, font, corporate colours, etc.).
We differentiate between payment methods and types. This gives us enormous flexibility when choosing how to pay.

With our wide variety of payment methods, increase the likelihood of getting paid, based on your customers' payment habits and preferences (card, Bizum, direct debit, transfer, cash or even financing…)
The payment types available make the process of getting paid really flexible regardless of whether you need a one-time payment or you'll get paid several times through a subscription. Change our technology to suit you with just one click.

Extra features. From certified communications to digital signatures. Our goal is to take care of all technology related to payments for you.
Discover the features we offer by visiting our website: (https://www.wannme.com/)
Personalised recommendations. Contact our experts and enable the processes and features that will optimise your success rates.
Utmost security. We work with the very best in the sector to protect you.
Without any coding required. Simple integration where you can combine everything you need, with no programming required.
Cash flow reconciliation. Real-time information on all transactions and operations. Quick response times applying a solution tailored to you.
Believe us when we tell you that with Wannme you can start selling at the click of a button. And because saying it is never going to be quite like experiencing it yourself, give Wannme a try completely free of charge and with no strings attached.
Do you want me?
Follow us onLinkedIn
Request a demo and give us a try for free
Give it a try with the help of a Wannme consultant
Go ahead, discover Wannme with us. We'll show you the technology first-hand and we'll create a free demo account for you so you can see our advantages for yourself. Ask away, enable and disable features one by one with a consultant at hand to answer any questions you may have. Choose all kinds of collections, payment methods, processes and operations. Discover how to use them on physical or digital media in minutes. For invoices, websites, POS systems from mobile phones, to try recoveries, design your marketplace or to make anything you have even better. Go ahead. Give us a try at no cost. And if you like it, sign up right now with no strings attached.
Book your slot for the trial
Choose how much training time you want: you have up to 45 minutes
Invite your team and we'll see each other in the video call.